LANDSCAPE INSTALLATION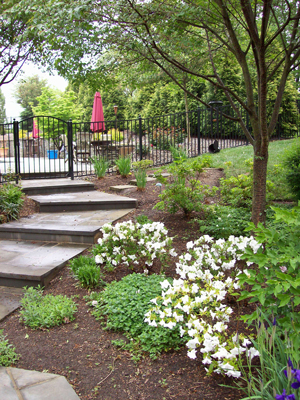 A landscape installation on your property is much like adding an addition to your home - only on the outside. Landscape installations are designed to accent the exterior of the home much like paint or other decorative elements such a brick or siding.

Many benefits arise from a landscape installation such as increasing the value of your home (by as much as 20%), improving your home's curb appeal, and preventing foundational soil erosion.

Most landscape installations involve adding or creating new landscape plantings around the foundation of the home or other areas of the landscape.



Landscape installation services typically include bed preparation, ornamental plantings including annuals and perennials, shrubs, and sometimes, specimen trees, such as Japanese Maples or Hollies. New installations typically take place in the spring, early summer, or fall.

We work on a personal level with each customer to suit their Landscape needs, as well as, working hand and hand with any Landscape Designer or Architect to ensure the proper low maintenance plants are used.

Call us today for a consultation at 717-309-1188!